Click Here to view more photos
The Bulldog women began their final series in the DECC Arena, before moving to Amsoil Arena, with a 4-1 win over the North Dakota Fighting Sioux. Jessica Wong gave UMD a 1-0 lead with a goal at 17:30 of the first period, assisted by Elin Holmlov, and the first of three assists by Haley Irwin.
Pernilla Winberg gave the 'Dogs a 2-0 lead at 8:30 of the second period, assisted by Irwin, though the 2 goal lead only held for 4 minutes, when North Dakota's Candace Molle scored to cut the lead in half.
Elin Holmlov scored a shorthanded goal at 8:02 of the third, from Irwin, and Joceylyne Larocque scored UMD's 4th goal with 21 seconds left to complete the UMD victory. Kim Martin stopped 23 of 24 shots for the win, while Sioux goaltender Stephanie Ney stopped 25 of 29 in taking the loss.
Haley Irwin puts a shot on Sioux goaltender Ney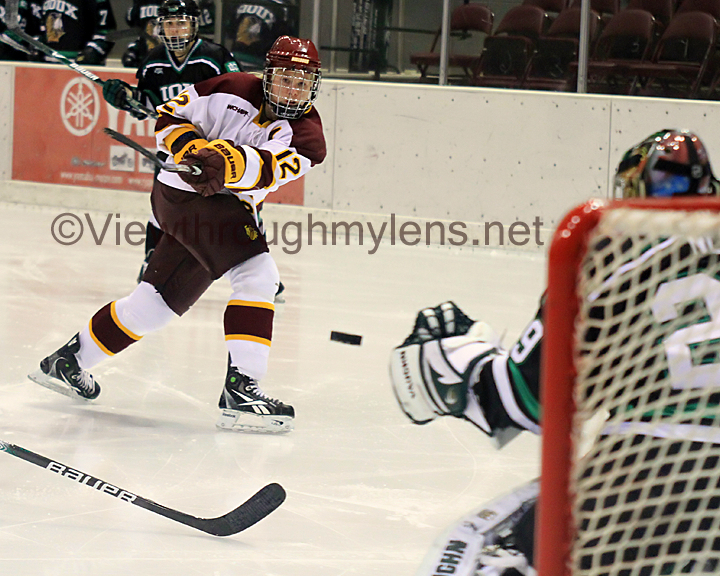 Pernilla Winberg and Haley Irwin celebrate Winberg's goal